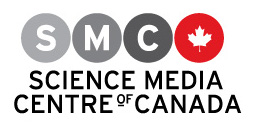 Indian-born women who already have two daughters are significantly more likely to have a son after moving to Canada, which the researchers and the author of an accompanying commentary believe shows "prenatal sex selection is likely present among first-generation immigrants to Canada from India and provide strong evidence that suggests induced abortions are being used to select infant sex in Canada".
In Canada the natural odds for having a boy is between 103 and 107 for every 100 girls: The rate is almost doubled among women born in India who already had two girls before moving Canada at 196 boys for every 100 girls.
Researchers looked at more than 1.2 million births between 1993 and 2012 in Ontario using data from the Institute for Clinical Evaluative Sciences (ICES) and the Citizenship and Immigration Canada permanent resident database.
An accompanying commentary states "the real question is not whether the practice of prenatal sex selection exists — it is clear from the results of this study and numerous others that it does — but why this practice persists, particularly in a Canadian society that espouses sex equality."
Original research paper published in the CMAJ on April 11, 2015.
Names and affiliations of selected authors
Marcelo Urquia, Centre for Research on Inner City Health, Li Ka Shing Knowledge Institute, St. Michael's Hospital, Toronto, Ontario