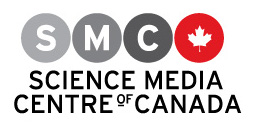 The largest analysis of mouse genes to date has identified the function of 159 genes whose purpose was previously unknown.
The researchers developed new statistical methods to analyse the 413 measurements and 320 genes from each mouse.
The new data set is available to the scientific community as a reference resource, and provides a strategy for further research.
The researchers took 413 measurements, including body weight, behavioral traits, and grip strength, from over 27,000 mice. They identified physical traits associated with 159 out of 179 genes whose functions were previously unknown.
Original research paper published in Nature Genetics on July 27, 2015.
Names and affiliations of selected authors
Ann Flenniken, Lunenfeld-Tanenbaum Research Institute, Mount Sinai Hospital, Toronto, Ontario
Geoff Hicks, Manitoba Institute of Cell Biology, University of Manitoba, Manitoba
Colin McKerlie, Toronto Centre for Phenogenomics, & The Hospital for Sick Children, Toronto, Ontario