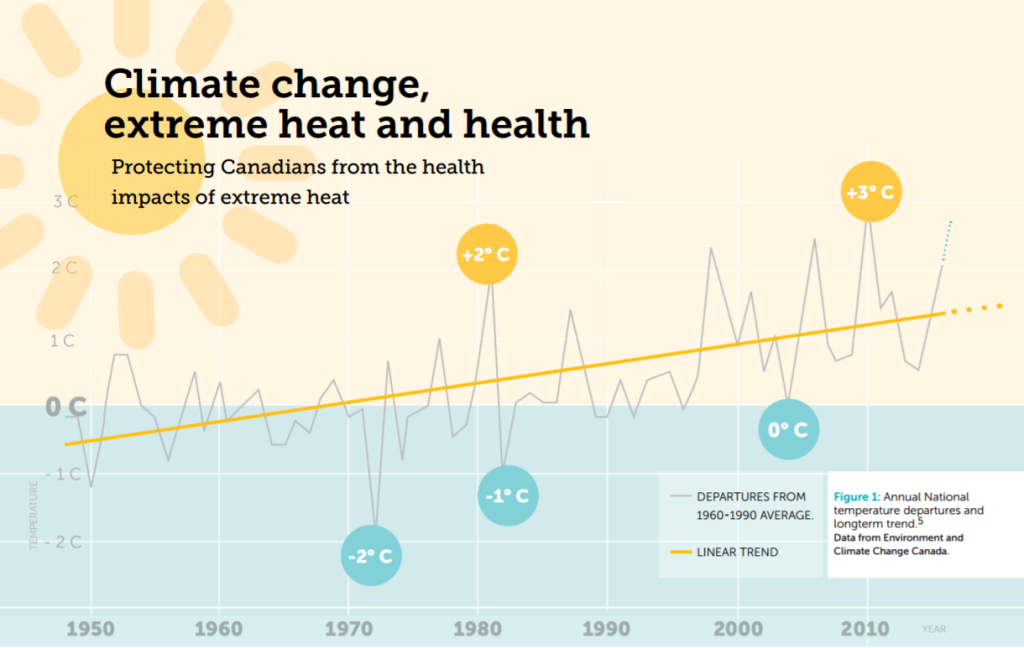 There is no denying it and no doubt about it: our planet is warming and climate change is well underway, around the world and right here in Canada. And extreme heat events are one of the consequences. Periods of extreme heat are uncomfortable, but they can also exacerbate existing health conditions, such as asthma, and put people at risk for heat-related illnesses, even death.
But what exactly is an extreme heat event? Who determines if an extreme heat event is about to occur, and what measures are taken to alert affected cities and regions? How can we mitigate the impacts of extreme heat, and what are the health implications if we don't?
This special backgrounder, commissioned by Health Canada, gives you the answers to these and other pertinent questions related to extreme heat and health. We hope it will provide some context and data to help you write your heat-related stories this summer.