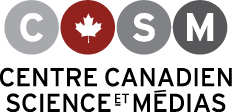 Une nouvelle étude conclut que le taux d'infection transmissible sexuellement et par le sang dans la population n'a pas vraiment d'impact sur la monogamie des couples.
Des chercheurs ont utilisé un modèle mathématique afin de voir l'impact du taux de transmission ITSS sur les comportements sexuels. Ils ont découvert que lorsque le taux est bas, les gens n'ont pas de conséquences négatives à avoir plusieurs partenaires sexuels.
Lorsque le taux, il y a de bonnes chances que les gens soient déjà infectés donc cela n'aura pas d'impact sur leur comportement.
Pour lire l'article original publié dans Proceedings of the Royal Society B: Biological Sciences le 14 octobre 2014, cliquez ici.
Auteur à contacter pour plus d'informations
David McLeod, Université Queen's, Ontario