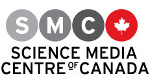 Brain Stimulation Therapies for Mental Illness – Current Success and Future Directions  | SMCC Webinar | 12:15 PM ET, November 18, 2014
One in five Canadians will experience some kind of mental illness within their lifetime, yet for many the current treatments like medication or psychotherapy just don't help. In Ontario alone it's estimated that up to 274,000 people suffer from treatment-resistant depression.
A new generation of brain stimulation therapies offers a much-needed alternative. Unlike traditional brain stimulation therapies – e.g. electroconvulsive therapy (ECT) – most modern treatments are non-invasive and don't induce a seizure. Moreover, their ability to target specific areas of the brain reduces side effects, such as memory loss. For example, repetitive transcranial magnetic stimulation (rTMS) was approved by Health Canada for treatment of depression in 2002 and can provide significant improvement in 30 to 50 per cent of patients who don't respond to current treatments. Other technologies on the horizon include transcranial direct current stimulation (tDCS), which is now being studied for its potential to prevent or delay Alzheimer's.
On November 18, 2014 the SMCC partnered with the Centre for Addiction and Mental Health (CAMH) to broadcast a panel discussion about brain stimulation therapies, answering questions such as:
How is brain stimulation treatment is carried out today? What are the latest techniques, and how do they differ from those that have been used in the past?
How well do these new therapies work, and what are the new conditions (e.g. Alzheimer's) for which they could be effective?
What are the issues that are limiting access to these therapies?
Learn more in this backgrounder from CAMH.
Speakers:
Mark George, Distinguished University Professor, Layton McCurdy Endowed Chair, and Director of the Brain Stimulation Laboratory at the Medical University of South Carolina. Dr. George pioneered the use of transcranial magnetic stimulation (TMS) and vagus nerve stimulation (VNS) for treatment-resistant depression, which have both been FDA-approved. He also initiated the use of brain imaging (fMRI) and TMS to study the brain regions involved in regulating emotion in health and neuropsychiatric illness.
Jeff Daskalakis, Chief of Mood and Anxiety Division and Temerty Chair in Therapeutic Brain Intervention at CAMH, and Professor in the Department of Psychiatry at the University of Toronto.  Dr. Daskalakis is an expert on the neurophysiology of severe psychiatric disorders, using magnetic brain stimulation to study the role of cortical inhibition and plasticity as potential physiological mechanisms in mental illness, and to conduct treatment studies.
Gail Bellissimo was successfully treated for depression at CAMH using rTMS. She spoke about her experiences undergoing the therapy.
Benoit Mulsant, Physician-in-Chief at CAMH and Professor in the Department of Psychiatry at the University of Toronto. Mulsant designs and conducts clinical trials for hard-to-treat older patients with mood disorders, with a focus on medication tolerability for new drug therapies to treat psychiatric disorders later in life. He is leading a major new study investigating a combination of transcranial direct current stimulation (tDCS) and cognitive remediation to prevent Alzheimer's disease among patients at high risk of developing the illness.
____
To see a copy of the slides from the webinar, click here.
To hear the audio from the webinar, click below