If countries are able to meet the Paris Agreement global warming target of 1.5 degrees Celsius, potential fish catches could increase by six million metric tons per year. Researchers found that for every degree decrease in global warming, potential fish catches could yield an annual increase by more than three million metric tons. According to previous UBC research, the current global fish catch is roughly 109 million metric tons.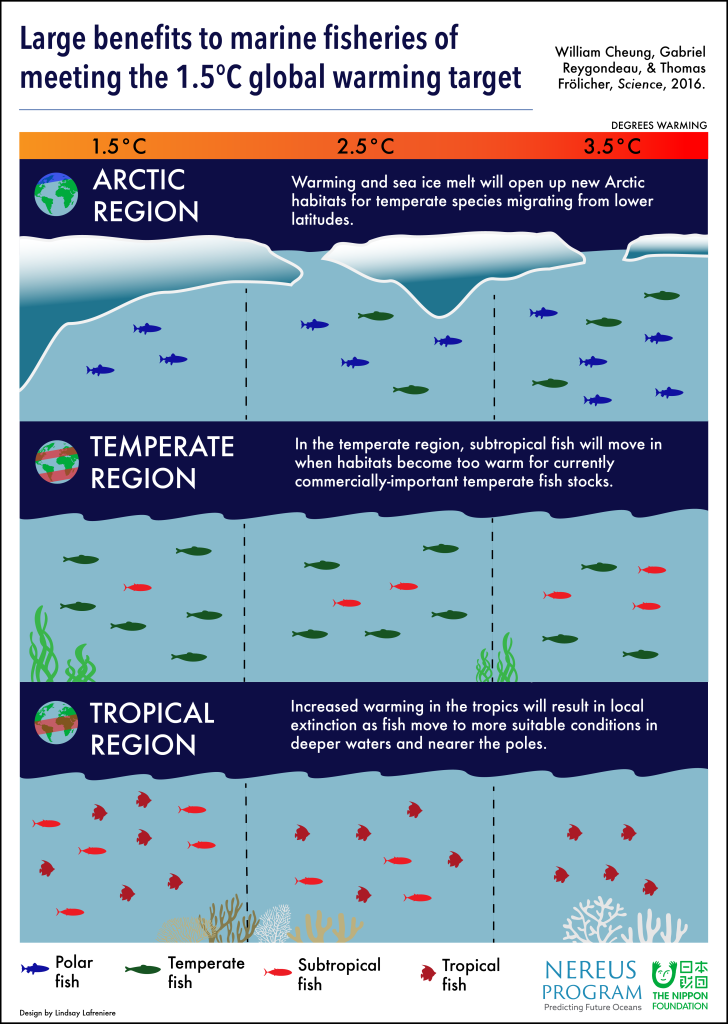 Authors:
William W. L. Cheung, Gabriel Reygondeau, Thomas L. Frölicher
Corresponding author:
William Cheung, Director of Science,Nippon Foundation-Nereus Program; Associate Professor, Institute for the Oceans and Fisheries at the University of British Columbia, Vancouver, BC. Email: w.cheung@oceans.ubc.ca
Original paper published in Science on December 23, 2016.